Buy Custom Roasted DECAFFEINATED Coffee Here

Decaf worth drinking!©
Our simple philosophy of decaf is, "if it doesn't taste good, don't drink it." Sadly, that winnows out about 97% of decaf coffees on the market. Fortunately, we have a supplier who thinks decaf drinkers deserve great coffee, too. He has selected certain lots of specialty grade coffee (from the top 3% of all coffee grown–some of the same coffees we sell as single origin full-caf), sent it off for the gentlest decaffeination possible, then re-cupped it to make sure it still retains the qualities that keep it in the top 3%. We pay a premium for these custom decaf lots, and it shows in the cup! Yes, it costs more, but it is worth it, especially if you aren't drinking coffee for the caffeine. We think the offerings listed below will surprise you. Nevertheless, please read our Decaf Coffee Enjoyment Primer to ensure that you adjust the brew to get the best results.
Buying From NanoRoast is easy. Please note:
All coffees are shipped

WHOLE BEAN

by default. If you want yours ground, email or add a note when you order. Please specify coarse, medium, fine or espresso grind. Note that ground coffee goes stale much faster than whole bean, so proper storage is a must.
Shopping selections are below. If you ever have any questions or issues ordering, please email us at

[email protected]

. If you would like to consult in person to ensure you get what best fits your coffee drinking preference, email me your phone number and a good time to call you. There's no pressure; we just want you to enjoy your coffee.
Free shipping is now automatic for orders under 5 lbs in the continental USA.
Please Read our ordering instructions and other buying information here.
CURRENT DECAF OFFERINGS
DECAF Classic Latin American Blend SWP/MWP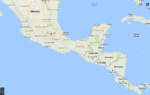 We were going for the classic mellow, nutty, honey-smooth Central American cup (but not- tasteless) with this blend. All the Central and South American coffees in this blend were sustainably-grown, specialty-grade beans. Lighter medium roasts emphasize sweet honey, fruit, vanilla notes and toasted nuts, while darker roasts are nutty with toffee and spice accents. Makes a sweet, mellow decaf espresso.
DECAF Heart of Africa Blend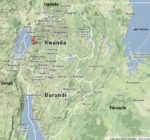 East African coffees are uniquely bright and acidic (meaning lively and refreshing on the palate, not sour) among coffees. Their citrus, molasses and floral brightness makes them some of the most highly-rated, especially the high-quality Kenyas such as the ones starring in this decaf blend. If you don't like your decaf tasting "washed out", this one will please. In this case, decaffeination has muted the natural jazz while leaving the elegant flavors, balance and silky body. An elegant coffee from start to finish! We recommend a lighter to medium roast for best results. Darker roasts elevate the semi-sweet chocolate backbone but lose much of the distinctive sweet floral and citrus notes.
DECAF Indian Monsooned Malabar
Decaf Definitely Different!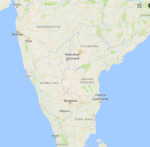 Decaf drinkers often get washed-out, boring coffee (although we try really hard not to do that to you because we like you.) A few years ago, we encountered Monsooned Malabar aka Zombie Coffee, something really unique and quite flavorful if you like the profile. Rarely available in America, people tend to love it or hate it. Monsooned Malabar is what you get when you allow dried arabica coffee to soak up the intense humidity and warmth of the monsoon season in southern India. All sorts of interesting and very funky rustic aromas and flavors (earth, peat moss, very ripe fruit) attach themselves to the slightly spicy, low acid taste profile. Darker roasting mutes these a bit, but the earthiness is still way beyond what you normally sense, especially in a decaf. In addition it has a thicker, creamy body that is so smooth! This is an order of magnitude wilder than Yemeni coffee, and it's way different from what Americans think coffee tastes like, but if you like adventure but without caffeine, you might want to try it. We are offering a limited quantity in small 12 oz/16 oz batches to limit your purchase risk, or you can request a free sample with the purchase of any NanoRoast coffee.
DECAF Ethiopian Heirloom KVW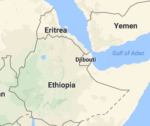 Ethiopia was the birthplace of coffee, and whether washed or natural process, the heirloom varietals grown there make for distinctive and elegant coffee. Our Ethiopian decaf started out as specialty-grade washed process beans, and our supplier sent this lot out for decaffeination. We pair these decaf beans with the original washed Ethiopian to create our signature low-caf blends, but we think the decaf is tasty enough to offer by themselves. Roasted lighter, our washed Ethiopian has a hint of refreshing lemon and jasmine floral notes over a silky dark chocolate base. Going darker, the chocolate presents more bittersweet and the fruit recedes somewhat. Either way, it makes for classic Ethiopian espresso or pour-over.
DECAF Mocha Java Blend KVW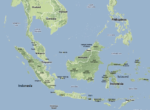 Our full-caf Mocha Java blend is a favorite of many NanoRoast customers, and we finally were able to develop a flavorful DECAF version. Offered in the traditional melange roast, we mix lighter and darker roasts to attain the earthy, dark chocolate with fruity top notes emblematic of an authentic Mocha Java blend–only without the caffeine. Due to decaffeination process, it may not be as intense as a full-caf version, but it's surprising intense for a decaf without bitterness. This is what we drink after dinner at my house.  If you are looking for extra earthy or fruity notes and can tolerate the caffeine, we can blend in up to 10% of the caffeinated beans for just a little extra kick if you send us a note with your order.
DECAF Premium Espresso Blend KVW/SWP – ON SALE!
For good espresso, you want a combination of bitter-sweet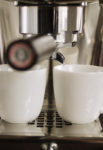 balance, good crema, heavy body, and…flavor. For this one, you wanted all the flavor and body but none of the caffeine. Here you go: This one has the balance between bitter and sweet that many espressos miss, plus hints of nuts, dark stone fruit (plums, I think) and semi-sweet chocolate nicely integrated into the structure. We don't use robusta coffee in any NanoRoast blend, so you won't have the "tire-on-fire" flavor or maybe as much crema in your shot, but it will be tasty. We roast it medium, medium-dark and dark-dark so you can choose which flavors you want to emphasize.
* FREE SHIPPING offer applies to the continental USA only. Please visit our policies page for more information.