Reviews by the NanoRoast Crew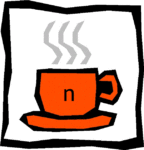 Choose one of the links below for our thoroughly-subjective reviews. We do try to apply SCAA cupping protocols and avoid hype in descriptions, unless it is warranted. Our goal is to describe what we taste, and we let you decide if that is good. We hope they help you find coffee that fits YOU.
Enjoy your coffee!
s
Recent Reviews
Ethiopian Single Origins and Blends (4 of ém)
Brazil Carmo de Minas-Estate Natural Process
Sulawesi Old-Growth Typica
Costa Rica:  Tarrazú Washed and San Luis Grecia Honey Process
Colombia Huila – This one was included as an example of how roast level influences taste profiles.