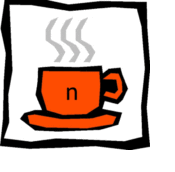 We at NanoRoast think of ourselves as your "personal shopper" for coffee that fits you, so we want to gather enough information for you to find what you really like. It helps, too, to have more than one point of view, so we want to invite you who have tried any of our selections to leave your comments to inform others in their quests to find coffee that fits them, too. Everyone wins! Here's how it works:
To Read A NanoRoast NanoCrew Review

, click here.
To Contribute a review or comment on a NanoRoast Coffee

, click here.