Buy LIGHTER-CAF Custom Roasted Coffee Here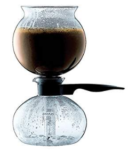 We identified a need for a "middle way" between no-caf and full-caf coffee, so we are offering Low-Caf Blends. You get the intensity of flavor of our excellent full-caf coffees with about half the caffeine. We roast full-caf and decaf batches separately to ensure quality, then blend and taste test each one to find the best-tasting that significantly lowers the caffeine content. Now you can have that after-dinner cup without worry. As a reminder:we offer FREE SHIPPING* when you buy 2 or more selections.
All coffees are shipped

WHOLE BEAN

by default. If you want yours ground, email or add a note when you order. Please specify coarse, medium, fine or espresso grind. Note that ground coffee goes stale much faster than whole bean, so proper storage is a must.
Please note: If you would like a different percentage mix of decaf to full-caf, please leave us a note when you order. If you would prefer to chat in person, send me your phone number and mention a good time to call you.
NanoRoast now offers FREE SHIPPING! See our Customer Service page for more information.

Important Ordering Information

here.  Please read before hitting "Submit."
Here's what we are currently roasting:
LIGHTER-CAF Classic Latin American Blend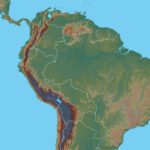 We were going for the classic mild, sweet, nutty, honey-smooth Central and South American cup with this blend. All the coffees in this blend were sustainably-grown, specialty-grade beans. Lighter medium roasts emphasize sweet honey, vanilla, stone fruit and toasted nuts, while darker roasts are nutty with toffee, dark chocolate and spice accents. Makes a sweet, mellow espresso. This is an easy-drinking, no fuss cup you can enjoy every day.
Lighter-Caf Chocolate Bomb!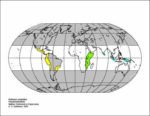 This blend of Latin and Asian coffees is for the dark-roast lovers who crave chocolate and lots of it in their coffee, only with less caffeine. At the lighter roast level, we taste toffee and walnuts with semisweet chocolate, a bit like a good mocha brownie. At the darker end, all notes point to dark bittersweet chocolate to the exclusion of almost all other flavors. It's addictive!
Lighter-Caf Heart of Africa Blend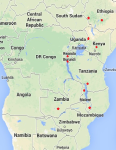 East African coffees are uniquely bright and acidic (meaning lively on the palate, not sour) among coffees. Their citrus, molasses, black tea notes and floral brightness makes them some of the most highly-rated, especially the high-quality Kenyans and Rwandans such as the ones starring in this lower-caf blend. In this case, the decaf component has muted the natural acidity slightly while retaining the citrus, fig and dark chocolate profile you expect in a classic East African. An elegant coffee from start to finish, the Lighter Caf Heart of Africa Blend has full intense flavor and exceptional balance. Lighter roasts emphasize more of the citrus and floral notes; darker roasts elevate the semi-sweet chocolate backbone.
LIGHTER-CAF Ethiopia Heirlooms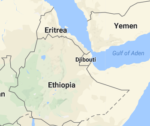 Ethiopia was the birthplace of coffee, and unlike many coffee-producing countries, the population has a long history of enjoying drinking it, so they know how to grow and process it well. This one is elegant and lower-caf: It has dark berries and citrus floating over a pronounced dark chocolate backbone. The decaf component mutes the citrus a bit while emphasizing the chocolate a bit more, making for a very nicely balanced cup. Less berry-like than our Yirgacheffe Dry Process, it can take darker roasts with grace for a memorable if a bit wild-tasting espresso.
LIGHTER-CAF Sumatra Mandheling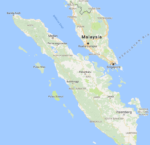 We paired two lots of classic Indonesian Typica hybrids–one decaf and one full-caf to produce a half-caf that is bold and intense, rustic and a bit savory across the roast spectrum. The popular dark roast is low-acid and savory, with notes of cedar smoke, black licorice, mild herbs, leather and bittersweet chocolate. Going a bit lighter, herbs and cedar predominate with some rustic sweetness and less of the classic bitter chocolate notes. We'll roast it as you like it, and you can go easy on the caffeine, too.
* FREE SHIPPING offer applies to the continental USA only. Please visit our Customer Service page for more information.