Download all offerings and prices on one page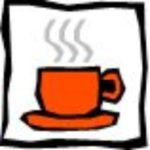 Buy Custom-Roasted Full-Caf Artisan Coffee Here!
Current Single Origin List in Alphabetical Order

Bali Kintamani Natural Process, FTO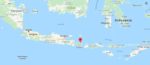 Bali's coffee shares much in common with Sumatran coffee. Both use Typica hybrids as a legacy of the days when the Dutch brought coffee to Java from Reunion Island. Add the overwhelming local heat and humidity, and you have a coffee that dries very slowly, preserving fruitiness and adding some earthy rustic funk for interest (in a good way.) Bali's a bit less earthy and herbal than our Sumatra and plenty fruity at the Medium+ roast, going chocolaty and a bit less fruity at a Dark roast. It's one that I will roast Dark-Dark for its intoxicating aroma and tasty deep tones. Brew in a french press or make a memorable espresso shot.
Brazil Carmo de Minas Region Natural Process
Natural (Dry) Processed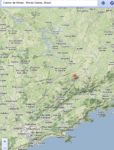 . This is a tasty specialty-quality Brazil natural with a classic Brazilian profile:  nutty (more hazelnuts than walnut), buttery heavy body, with an underlying dark chocolate base that emerges as the roast goes darker. There's not a lot of fruit, but you don't care due to the big chocolate flavors. Medium roasts emphasize the nutty aspects; dark roasts are all about the chocolate. Makes wonderfully classic chocolaty, nutty espresso shots.
Burundi Kayanza Coop Bourbon Varietal
High-Grown Washed Process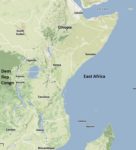 Burundi lies just south of Rwanda and shares the same terroir and capability to produce world class, high-grown (1800-2200 MASL) coffee. It also shares a sad history of the same ethnic violence as Rwanda without the worldwide attention. Nevertheless, important improvements in the coffee industry recently have yielded some hope for lifting its people from poverty and providing us with some really excellent coffee. In spite of the current political unrest, they produced some coffee that can stand proud next to the best Rwandans and Kenyans. I estimate the SCAA cupping score on this lot at 90 points with a profile similar to our Rwanda offering below: brown sugar, raisin, baking spices and mild citrus with a touch of black tea-like astringency. I recommend a lighter-medium roast to get the best range of flavors, but you can emphasize brightness at a lighter roast or mute it by going darker. It's delicious as espresso, drip, or press. Beautiful coffee!
Classic Latin American Blend
The Best of Central and South America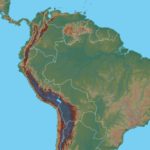 We blended the best washed and natural process coffees from the Western Hemisphere to create a blend most closely approximating what Americans think coffee SHOULD taste like. We were going for a dependable, excellent cup you can enjoy every day. Lighter roasts are smooth and sweet, with chocolate, nuts and brown sugar notes and a clean finish. Darker roasts tend toward bittersweet chocolate with a nutty note. This versatile blend is good however you brew it.
Colombia Supremo South
Bourbon-Typica Varietals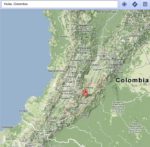 Especially recommended for those new to high-end custom coffee. This is why Colombian coffee has the reputation it has for top quality, big bodied coffee. This one has it all: sweet, intense aroma; big, buttery mouth feel; bright but not overwhelming acidity (liveliness) and lots of chocolate and toffee notes. Versatile at a full range of roasts, it emphasizes brown sugar, graham cracker, drying walnut and slight stone fruit at the lighter and medium roasts. Medium roast, of course, is a bit less bright than the light roast, but it retains all the butter toffee sweetness. Darker tones of chocolate and caramelizing sugar emerge at the darker roasts, perfect for a clean, sweet espresso. This one works well for drip, pour-over, french press and espresso. Available in a melange (a mix of roasts) that is especially nice, too.
Colombia Supremo "Especiale" Tolima Single Estate Special Lot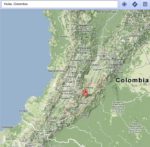 This Colombian coffee is a special find and very highly rated: Pristine flavor profile of  classic Colombian walnut and toffee notes and sweet, buttery mouth feel that is delightful from light to dark roast. It also has a slight cherry-vanilla note and pleasant acidity that livens the cup at light to medium roast levels. As the roast goes toward dark, semisweet chocolate and drying walnut overtakes the fruity aspects. It's perfect for a clean, sweet espresso with some nutty or toffee notes. This one also works well for drip, pour-over and french press. Available in a melange (a mix of roasts) that is especially nice, too.

Costa Rica Tarrazu' SHB – Miel Blanco Process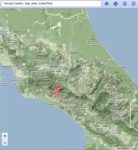 Sweet and fruity at the lighter end with heavier body due to a form of natural processing. Stone fruit (peaches/plums) and sweet berry flavors reminiscent of a dry-process Ethiopian predominate the light roasts, while classic CR semi-sweet chocolate and toasted hazelnuts emerge at the medium-darker roast levels and fruit recedes. Very smooth and refined with a medium finish. The natural miel processing method used (called literally, "honey" due to the syrupy body it imparts, not the taste) adds more body, complexity and fruitiness than we would normally see in a classic washed process Costa Rican coffee. It shines using drip and pour-over at light roasts, and it makes a standout espresso shot, too. Delicious!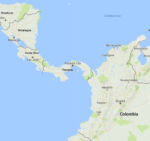 We were able to get a small quantity of this "Grand Cru" Pacamara varietal to share with you lovers of lighter roast Centrals. At the lightest roast level, this highly-rated lot cups like our Panama Boquete, delicate and mild with a pristine clear taste profile. But it is more nutty with a sweet brown sugar base and a bit of black tea with lemon type acidity. Going a shade darker, the acidity fades and the Pacamara's signature nutty sweetness reigns. Going as dark as we roast it (about Full City), nutty toffee is the key flavor. None of the roasts are as assertive as a Guatemala but they are as smooth as a top-lot Costa Rica with the unique Pacamara flavor notes. Brew by drip, pourover or espresso.
Ethiopia Washed Process (the more citrusy/floral one)
Heirloom Varietals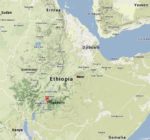 This classic Ethiopian has jasmine-floral-citrus and stone fruit up front, with a semi-sweet chocolate note in the background depending on roast level. Unlike dry process Ethiopians we have enjoyed from Yirgacheffe, this one's fruit is more restrained and the body is lighter. Light roast is clean fruity/floral with a hint of chocolate and restrained lemonade/floral brightness; medium to dark roast becomes slightly less fruity and more chocolaty, the classic Ethiopian profile. A melange provides both fruity and roasty semi-sweet chocolate. A versatile brewer, it works nicely with pour-over, drip, french press (or SO espresso for the darker roast). If you are afraid of a little tang, I'd order this roasted a bit on the Medium to Medium-Dark side. This is elegant coffee that regularly cups at around 90 points or better.
Ethiopia Natural Process (the fruitier berrier one)
Heirloom Varietals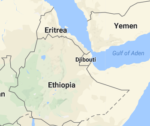 Update: New crop Natural Ethiopian from two regions of Southern Ethiopia with classic fruit and berry flavors! Hope you like it as much as we do. This is an elegant, classic berry-bomb Ethiopian Natural from Yirgacheffe and Sidama in southern Ethiopia, the home of coffee. The natural processing method of the heirloom varietals used yields more wild, sweet fruit and berry flavors with just a dash of lemon peel and a nice dark chocolate backbone. It has bigger body than the washed, but the texture is silky, creamy and smooth. This is a unique cup but rapidly becoming one of my favorites for its versatility, from press to cold brew. The consensus of our customers is that it is best at lightest possible roasts where the berry/fruity flavors are most evident, but we also like it in a melange where a range of roast levels allow for balancing the berries with a bit more roasty chocolaty flavors to complement and add depth. At the medium roast level, the fruit is more strawberry lemonade than fruit punch. For dark roast, please choose the Ethiopia Washed. Note: Some of our customers have asked for the lightest possible roast in order to enjoy the fullest of the origin flavors. FYI, It's a City Roast level in coffee roaster lingo. Medium Roast is about Full City, and Medium Dark is Full City +.

Guatemala Huehuetenango Washed Process
All Bourbon and Caturra Varietals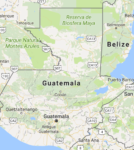 Guatemala can produce some of the finest coffees in the world, famous for their bold, slightly spicy, malty, nutty smoothness.  A touch of restrained juiciness with a big buttery body and incredible malty sweetness, it's everything you crave in a cup of great coffee, without bitterness.  I recommend a Lighter-Medium roast for most sweetness and floral/fruit (apple, grape and plum) notes. A solid Medium roast produces that bold, chocolatey, malty spicy classic Guatemala profile. A dark roast will lose much of the jazz and floral/fruity notes, but will emphasize spicy high-percentage dark chocolate and nut/malty notes. Body is buttery with a silky finish. A Medium-Dark roast makes a great espresso shot. This lot is a delicious entry in the NanoRoast collection, very balanced with big body and a smooth finish.
Haitian Jamaican Blue Mtn Cultivar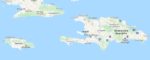 Haiti shares the Island of Hispanola with the Dominican Republic and is in close proximity to Jamaica and Cuba, sharing the same climate. In recent years, some great nonprofits have come alongside Haitian farmers to replant sustainable farms in that poverty-stricken, deforested country. Our Haitian JBM shows how improved the new Haitian coffee industry has become–and it is reversing the worst effects of the last 70 years of chaos. Win/win indeed! The coffee is fairly delicate and floral, and it roasts best at medium to dark roasts. Considered one of the mildest coffees, our JBM is in the same flavor profile category as other Island coffees, such as Kona and Jamaican JBM. This is one dark roast that can do a pour over or french press with grace.
Heart of Africa Blend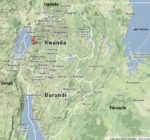 This is a proprietary blend of top-rated East African coffees designed to delight those who avoid dark-roast coffee and who really love all those sweet, jazzy notes emblematic of the coffees of East Africa. Hands down, this is the coffee I want in my cup in the morning. Sweet muscovado sugar, slight raisin/fig and baking spice notes, with a black tea-like astringency that is lively but not obnoxious. In short, it's the best of the African profile. I recommend it at a lighter-medium roast for optimal sweetness and interest. We also do a melange roast of medium and darker elements for those who want roasty notes in addition to the unique origin flavors. Makes a lively but delicious espresso.
India Aged Monsooned Malabar
When Humidity is Your Friend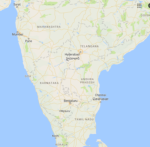 Everyone knows how India swelters in dry heat every year until the monsoon comes–then the heat is moderated slightly from a LOT of humidity. Normally, this might pose a problem for storing a dry seed (coffee bean), but Indian coffee producers have used this annual phenomenon to make a coffee that is really different: Monsooned Malabar. Basically, the dried coffee is laid out on cement floors in covered warehouses and allowed to swell up with monsoon moisture. The "zombie bean" that results seems to incorporate all the funky, wild flavors and aromas of the locale (such as wet loamy earth, very ripe fruit and spice notes) in a coffee that has thick, creamy body and very low acid. It's one order of magnitude more exotic than Yemeni coffee, I think. Most either love it or hate it. We have limited quantities available. Drink this one made by french press or as espresso. Are you adventurous and want to try some? Smaller quantities available.
Kenya Nyeri Bourbon Varietals AA
High-grown Washed Process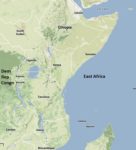 With Ethiopia, Kenya produces some of the highest-rated coffees in the world, but they are in general quite different from Central American or Indos. They are known for their clean, bright acidity (jazzy tang on the palate, not sourness), silky body, and lingering pleasant aftertaste. While most Kenyas are best (IMHO) at a lighter-to-medium roast, this coffee can take the heat to produce an elegant medium-dark roast as well. At the lighter end of the roast range, this classic Kenya has figs, brown sugar and just a touch of brightness that gives it almost a winey note. At the darker levels, acidity and citrusy notes are more restrained while dark and semisweet chocolate notes arise in harmony with the remaining fruit notes. This coffee is competition level goodness at all roast levels. For those wanting elements of both light and dark, or if you want all the nice Kenyan flavors with much lower acidity, try a melange roast. While it shines as a pour over, it makes a really nice jazzy espresso, too. I think french press too easily goes to uncomfortable acidity if allowed to steep for more than 3-4 minutes, so be forewarned.
Mocha Java–the Authentic Blend
Fruity and Chocolaty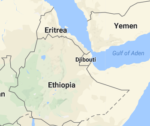 One of our crowd-pleasers at a medium-dark to dark-dark roast, this authentic Mocha Java has little to do with what coffee bars sell as "mocha" (hot chocolate and coffee). Mocha (or Mokkha) was a port on the Red Sea until it silted up a couple hundred years ago. Because of its location on a main trade route, it was possible to blend coffee from Java with those from the Horn of Africa and Yemen for a savory chocolate and rustic, wildish fruit profile. Our Mocha Java combines a definitely rustic fruitiness with the Oreo cookie chocolate base, big body and a silky finish that is memorable and delicious. Excellent for espresso shots or french press!  Pairs wonderfully with milk, too.
Papua New Guinea Eastern Highlands
Washed Process Typica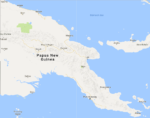 This is a clean PNG selection from a reputable, well-run estate in the Eastern Highlands that's a cousin to our Sumatra coffees. Made from Typica hybrids planted around 1960, this coffee is a bit on the herbal, rustic side, but much smoother than a classic wet-hulled Sumatra. The profile is savory dark chocolate and spices throughout the roast range, with medium roasts emphasizing the earthy spice notes and darker roasts tending toward savory dark chocolate with a hint of spice. All are low acid, medium bodied and finish in the medium range. We roast it in a range slightly darker medium to pretty dark. I'd avoid pour overs for the darker roasts; french press will show off all the dark roasty flavors best. It also makes a nice dark espresso shot.
Panama Boquete
All Typica Varietal SHB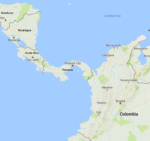 Western Panama's Baru volcano provides a perfect site for growing excellent high-grown arabica coffee and the tradition of fully-washed processing makes for a mild, delicate, smooth Central American cup. Similar to a fine Costa Rican, Panamanian coffee is best on the lighter end of the roast spectrum where stone fruit and nutty notes float over a medium body and smooth finish. This is a wonderful daily drinker for those who like lighter roasts where origin flavors come front and center.
Rwanda "Mille Colines" Bourbon Hybrids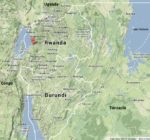 The co-op washing station (mill) where this coffee is processed sits in the mountains literally above Lake Kivu in East Africa at nearly 6,000 ft. The rich volcanic soil, abundant rain, and high altitudes team up to create elegant and brilliant coffees: Kenyan-like fig and raw brown sugar notes with just a touch of baking spices atop a dark chocolate backbone, silky smooth body and a clean finish. This Rwanda is similar to the best Kenyans in basic taste profile and stellar SCAA cupping scores (around 91 points by my reckoning) but its acidity is more restrained, like black tea. Light roasts are a little lively on the tongue, juicy and refreshing in a mouth-cleansing way. Medium roasts are more restrained–brown sugar, fig and raisin enhanced with just a touch of baking spice, citrus and a hint of dark chocolate. Darker-Medium roasts make exquisite dark caramelizing sweet espresso. Also great brewed drip or press, but don't over-extract it for best results (4 minutes tops, please.)
Sulawesi Washed Process 
Fair Trade Rainforest Alliance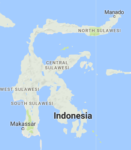 Similar to a Wet-Hulled Sumatra in basic flavor profile, the Sulawesi growers use the same varietals as Sumatra, but this one is Washed Process–leaving the resulting coffee profile less muddled. The herbal notes, peat and spice that pop up in the middle roasts are less rustic than the Sumatra but still quite tasty. Going darker, pepper and smoky notes with a dark savory chocolate base rise. The Sulawesi is slightly lighter in body and with a shorter, cleaner finish, but it is definitely an Indonesian in the cup.
Sumatra Lintong TP Rainforest Alliance 
New lot! This one is Grade 1 Triple Pick, the highest grade produced in Sumatra, and it is a tasty addition to our lineup. A classic Sumatran profile, this one is bold, brooding, rich and intense, with pronounced flavors of dark chocolate, rustic cedar wood smoke, cloves, baking spices and peaty leather with heavy, smooth body and a long finish. At the medium-dark roast points, complex wild rustic and sweeter fruity aromatic flavors dominate, and chocolate notes are less pronounced. The complexity diminishes in the dark-dark roast, in favor of darker smoky, peppery bittersweet chocolate flavors. The dark-dark roast profile is rustic bakers chocolate with smoky accents and muted rustic herbs. We recommend the Melange, a blend of roast levels, to capture the dark roast flavors and the origin flavors together. This coffee is perfect for espresso or french press. Lighter roasts can provide a memorable pour-over as well.
A Taste of All Four Major Coffee Profiles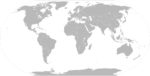 Giving a gift and wanting something special for your coffee lover? The Tour of Coffee Sampler includes 12 oz of four (48 oz total) contrasting coffee profiles and a map showing where your specific coffee selections were grown with witty commentary (or not, as you wish), delivered in a gift box. We choose the best of whatever is available in each category (Latin, Island, African and Indo) and roast them to your preference. Degree of roast will vary according to the optimal roast range of each bean selected. If you have any special preferences, please email us and we can collaborate to make sure you get the perfect selections. 
Thanks to Google Maps for helping us to show where your coffee comes from!